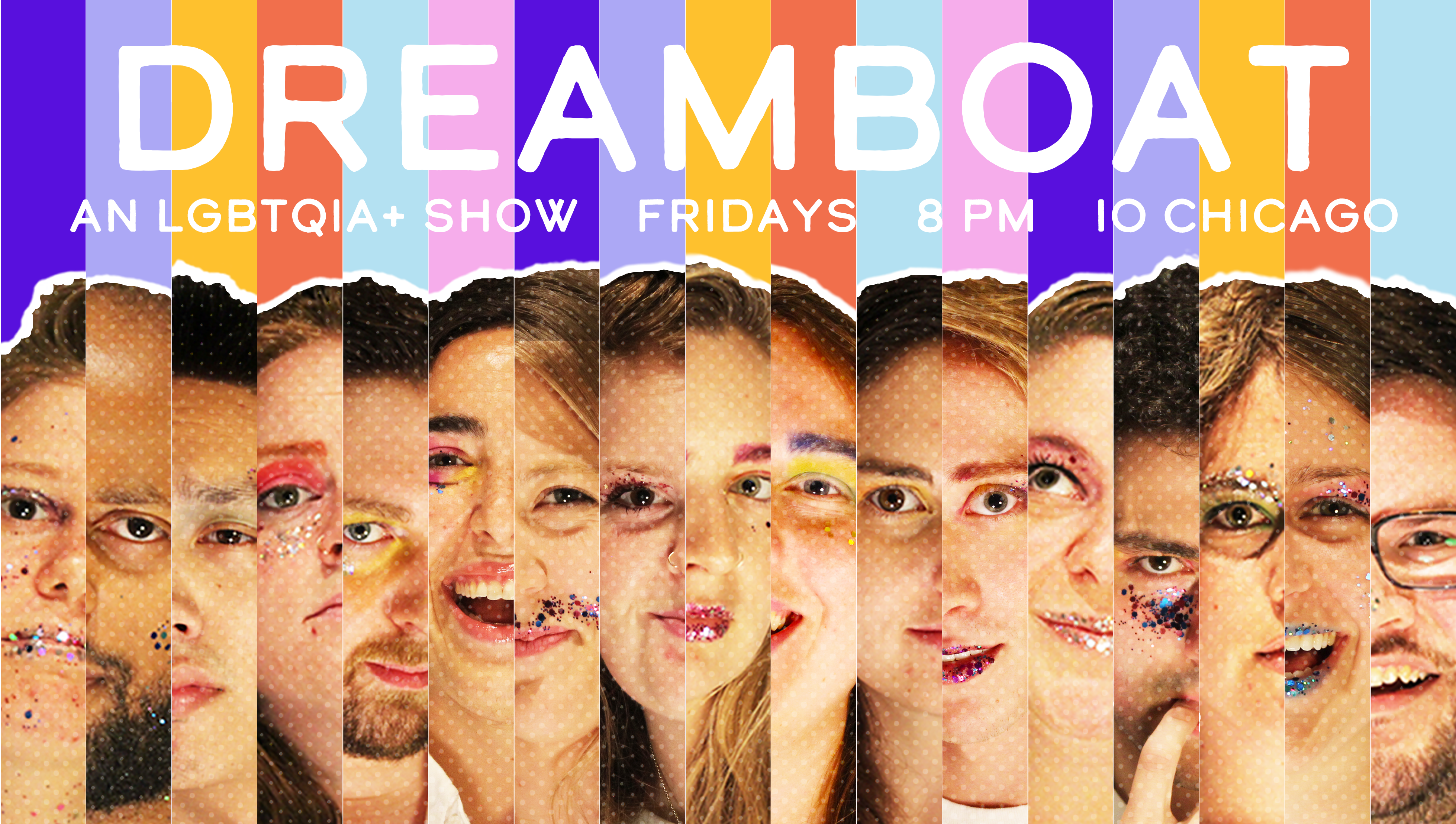 Dreamboat Ft. Elise Fernandez
Chris Farley Cabaret
We've all got secrets. Let's queer the air.
Highlighting some of iO Chicago's best LGBTQIA+ performers, Dreamboat is an improvised show that wants to gossip with you. Have a forbidden crush? Heard a juicy piece of goss' that you just have to talk about? Tell us and we'll queer the air!
Featuring:
Elise Fernandez and...
Elizabeth Andrews, Kennedy Baldwin, Jane Brown, Alison Byrnes, Jessie Cadle, Parker Callahan, Rayna Caskey, Jordan Lee Cohen, Deb Duncan, Scott Egleston, George Elrod, Ashley Girard, Nate Gold, Caitlin Hollis, Chelsea Holmes, Grace Kuhlenschmidt, Peyton Lynch, Dave Lyzenga, Guy Madjar, Amelia Marks, Derek Martz, Matt Myers, Hailey Palmer, Laurel Zoff Pelton, Shelby Plummer, Hannah Rehak, Colin Rourke, Damon Royster, Cassie Schaeffer, Nina Slesinger, Emma Smith, Rachel Smith, Jordan Stafford, Mary Tilden, Brendan Tran, Erin Uttich, Meredith Weir, Garrett Williams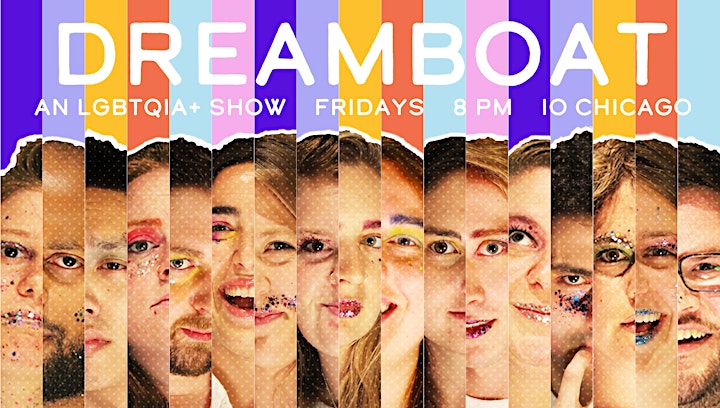 Venue Information:
Chris Farley Cabaret
1501 N. Kingsbury St.
Chicago, IL, 60642