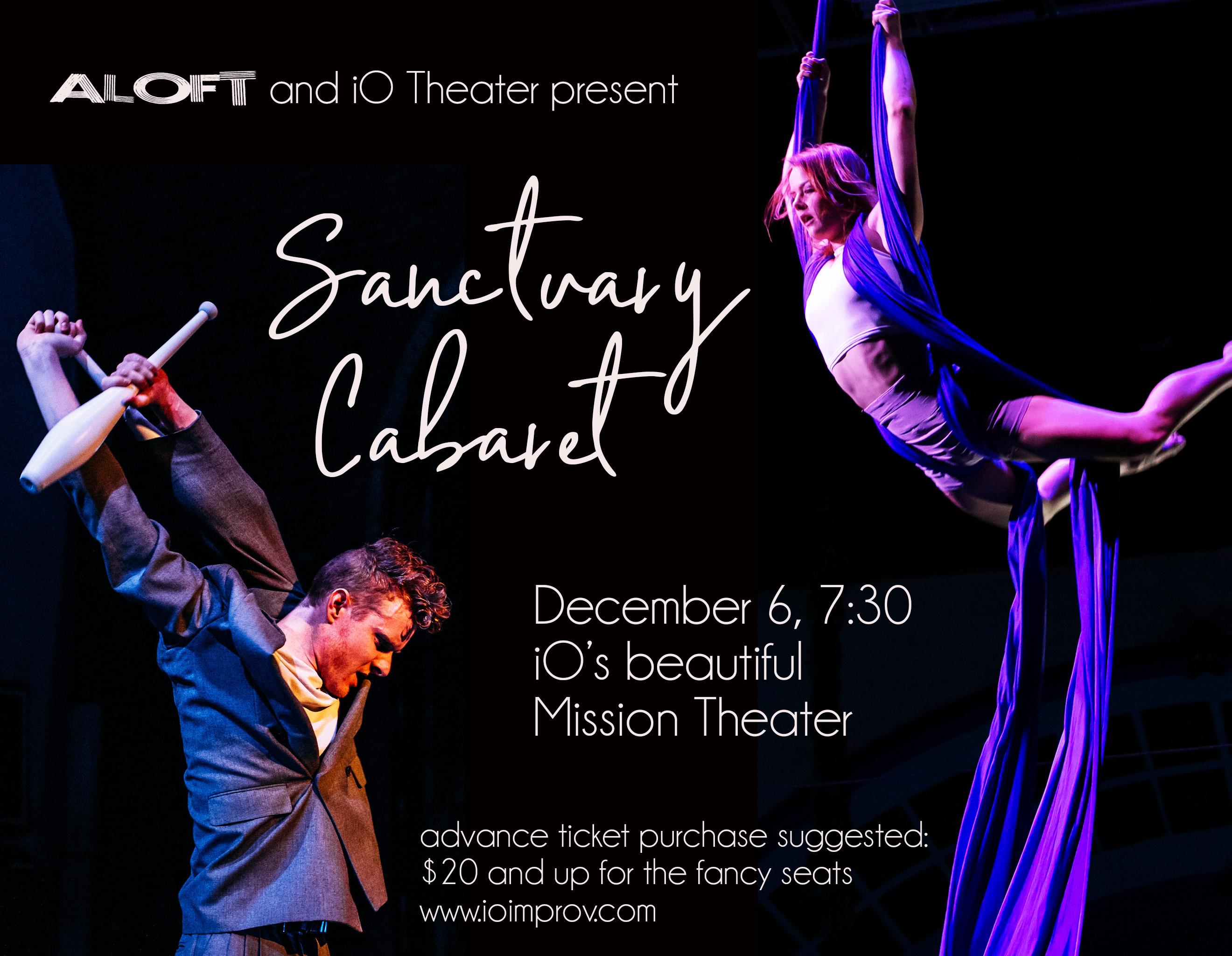 Sanctuary Cabaret
The Mission Theater
$20.00 - $40.00
Sales Ended
Chicago's favorite scrappy circus cabaret is back!
Chicago's favorite scrappy circus cabaret is back! Like a goddamn phoenix we rise up and present the people of Chicago with the underground, punk rock, legitimately legal circus show that they deserve! NO ONE CAN STOP US!
Aloft Circus Arts' "Sanctuary Cabaret" begins our temporary residency at iO's Mission Theater in the heart of Lincoln Park! Moving on up, eh? Fancy us with our Whole Foods and strip clubs, but still with the same gorgeous, ferocious circus acts that you have come to rely on to remind you that there actual is good in this bjonkers world. Cozy into the Mission with us, order a drink or even food from an ACTUAL SERVER during the show and SIT ON A CHAIR THAT DEFINITELY WONT BREAK during the show! Is this a dream?
Our first show at iO will feature the musical stylings of Brooklyn Britches and the Whispers plus the circus delights of some seriously legendary guest performers like Joe Pinzon and Fleeky Flanko! Add in a mix of some classic Sanctuary favorites and this will be a show to remember!!!
Never seen Sanctuary before? Well, you're in for a real treat, friend. Just instagram our hashtag #aloftsanctuary to find out why people literally can't get enough.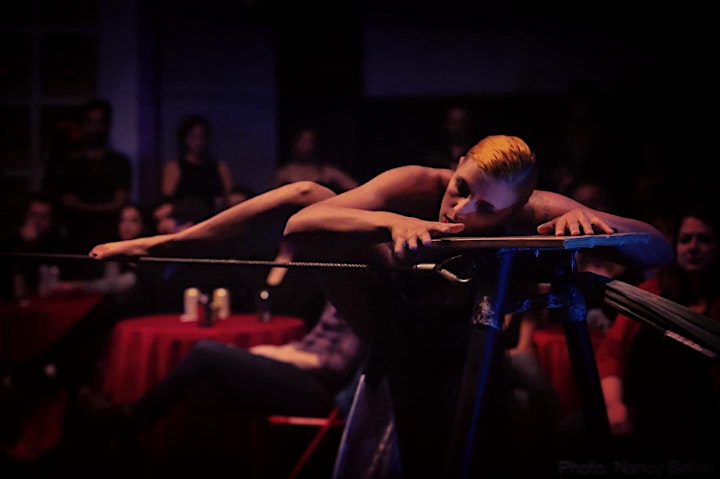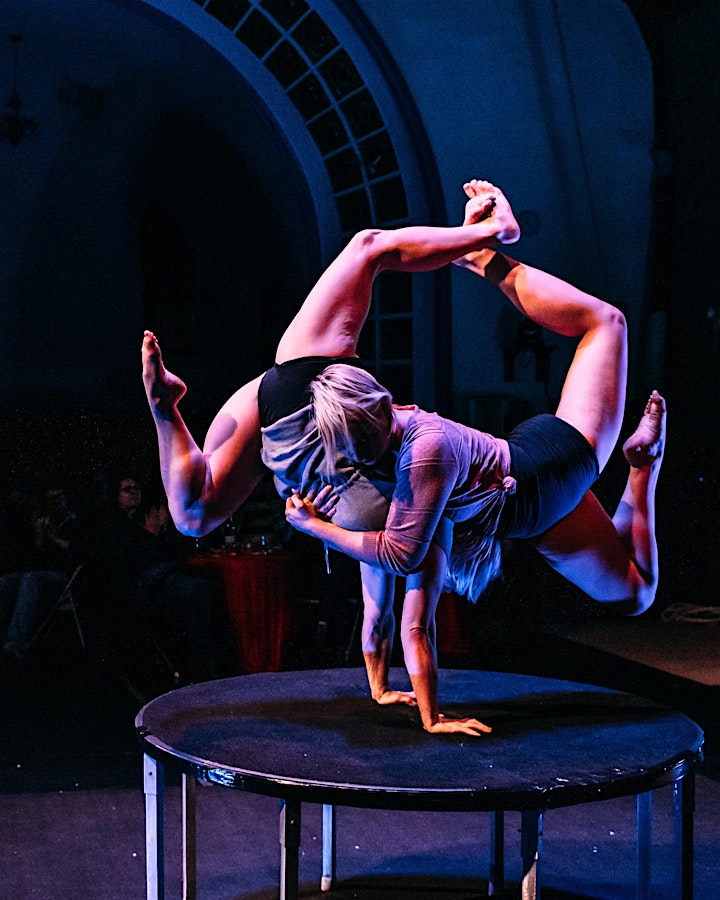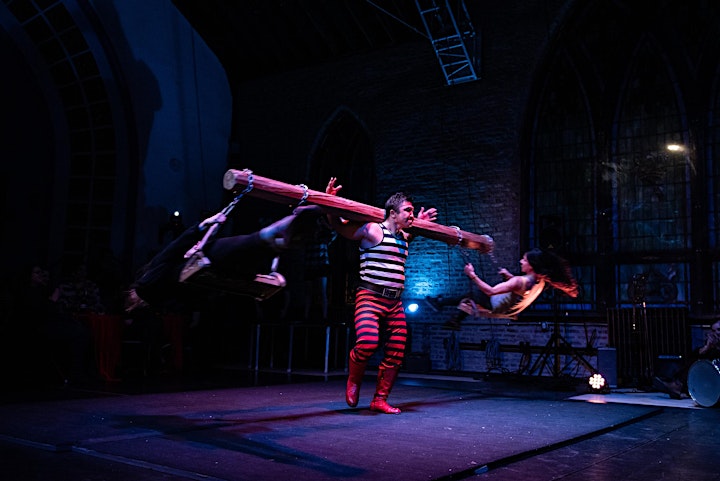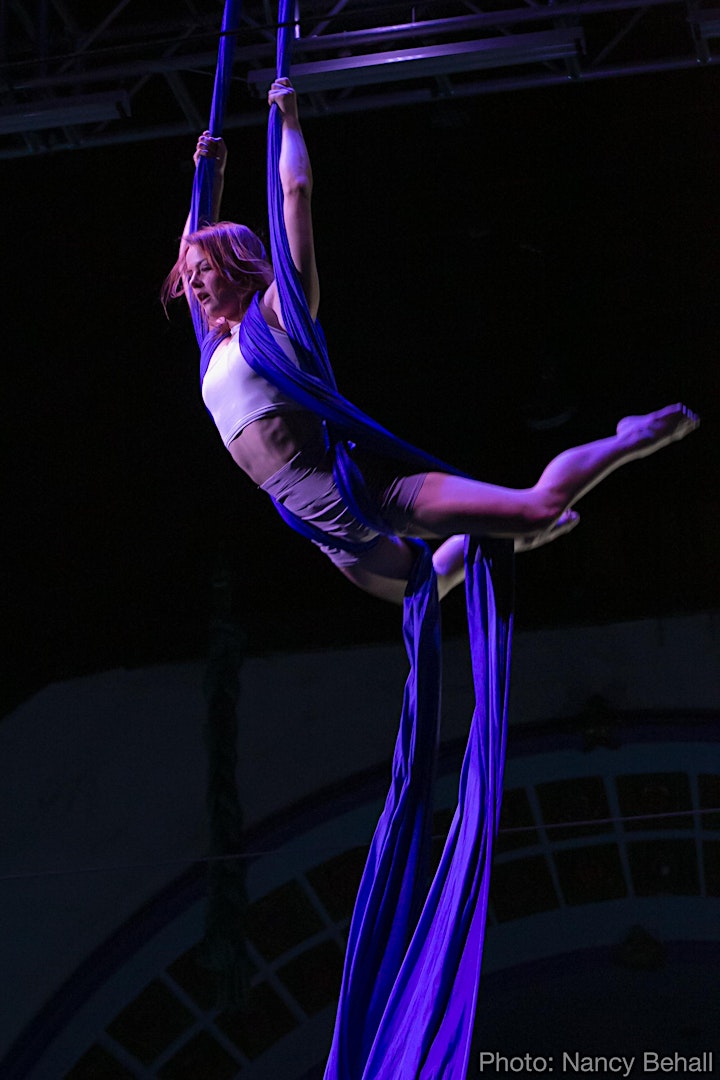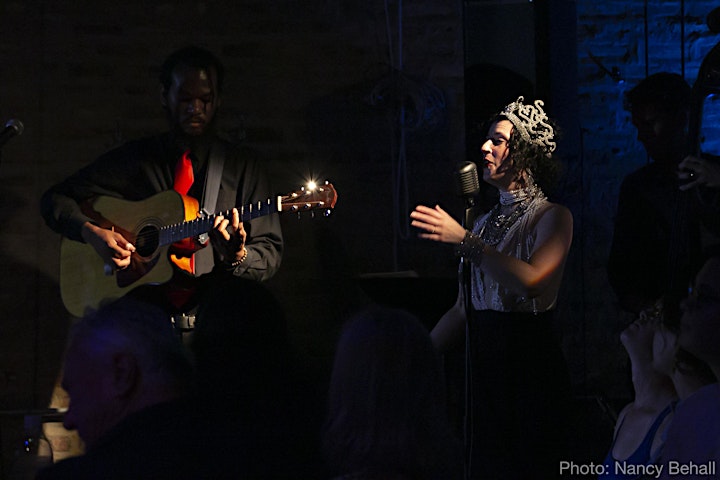 Venue Information:
The Mission Theater
1501 N. Kingsbury St.
Chicago, IL, 60642