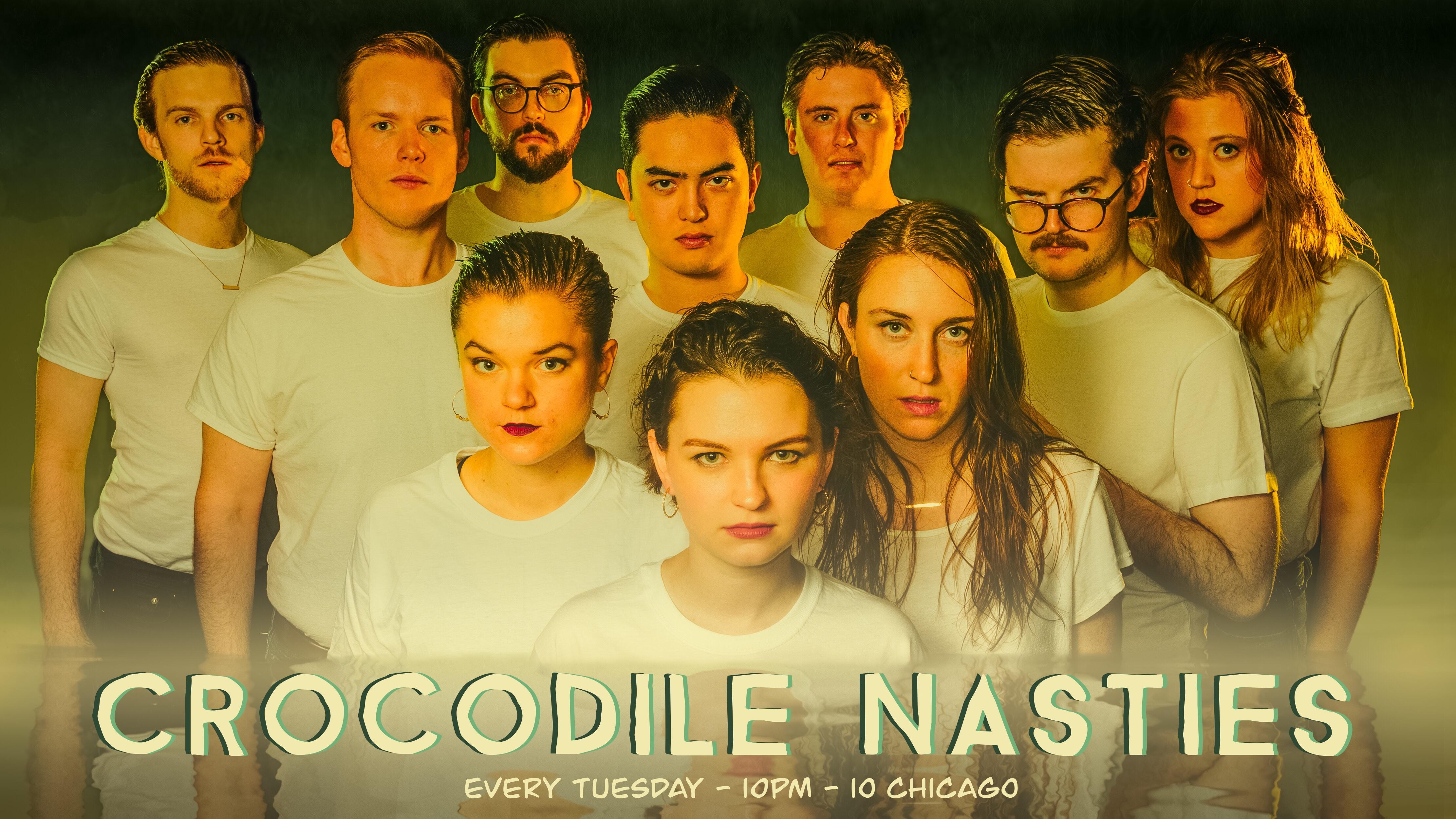 Tuesdays in the Swamp w/ The Harold Team Cactus
Del Close Theater
The Nasties of Croc Nasties put on a high-energy Harold every Tuesday night.
Crocodile Nasties were born in a swamp, smell like garbage and every Tuesday night crawl their scaly tails down to the iO theater to perform a full throttle Harold.
Each week these disgusting reptiles are joined by a different iO Harold Team to perform the swampiest improv comedy in the city.
The Nasties: Tobias Childs, Ben Cumings, Katie Heath, Cat Huck, Breanna Lind, Hannah Rehak, Spencer Rose, Kevin Ruth, Jake Sellers & Mark Walsh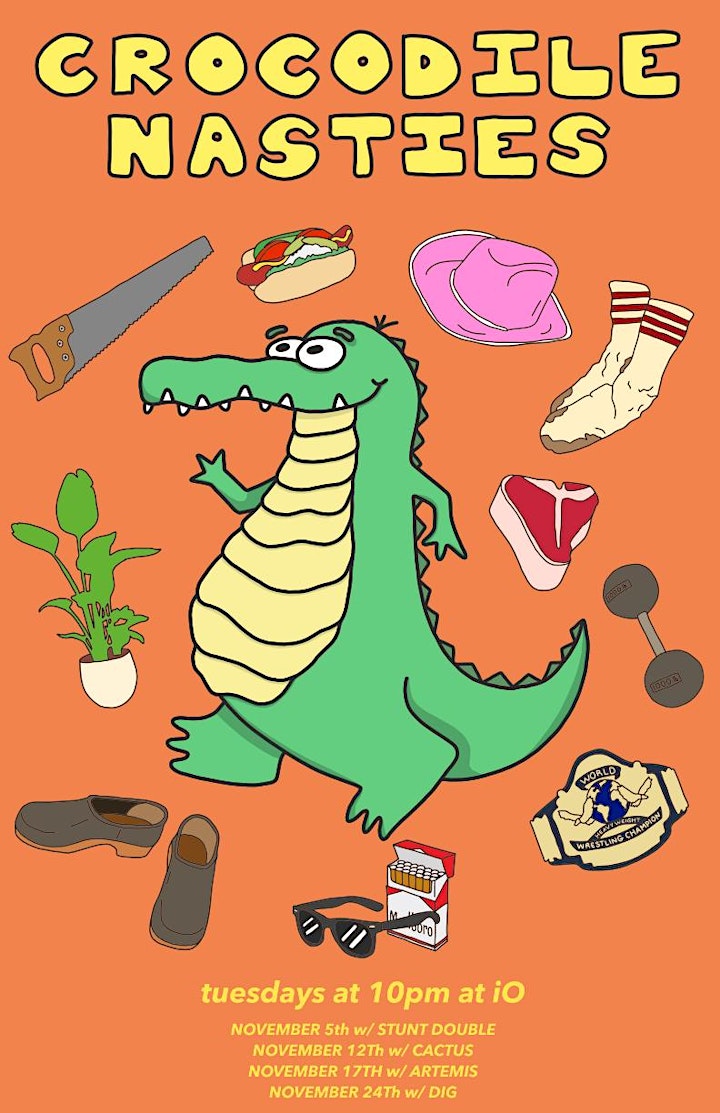 Venue Information:
Del Close Theater
1501 N. Kingsbury St.
Chicago, IL, 60642